A Girl Called Echo - Volume 3
For teachers looking to bring Canadian history to life, with particular emphasis on Métis history, be sure to check out volume three of A Girl Called Echo, written by Katherena Vermette and illustrated by Scott B. Henderson. The series tells the story of Echo, a teenager in modern day Winnipeg who is dealing with living in foster care and welcoming her mother back into her life. Echo has dreams that let her experience important parts of Canadian history, from the point of view of the Métis.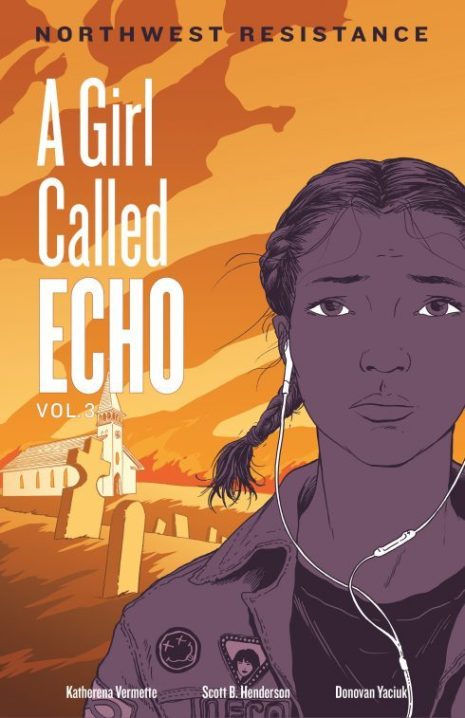 While volume two covered the Red River Resistance, volume three takes us forward in time to the Northwest Resistance. Readers learn about historical figures like Gabriel Dumont and Louis Riel. However, more time is spent examining the motivations of the Métis people and how the battles and eventual defeat impacted them. The story ends with the surrender of Louis Riel, although the final page indicates this is not the final volume, nor the final chapter of the Métis story.
The modern day storyline offers interesting contrasts with the historical events. While Echo remains in foster care, her mother is ready to be part of her life again. Echo is worried about the changes in her life and seems wary for what the future has in store. Her worry is echoed during the historical storyline, as she tries to warn her friends about the potential consequences of resisting the Canadian army. Towards the end of the book, the two story lines become increasingly intertwined, piquing curiosity for the next volume.