When I pick up a book set in my own province, it feels like I have found something special. Seeing my home in print on the page gives me a feeling of connection to a text that I don't often get with other books. Even rarer is finding a book that focuses on ways of life on the prairies in days bygone. It gives the history major in me a thrill to see Manitoba history brought to life by an expert author. For this reason, A Girl Called Echo, written by Katherena Vermette and illustrated by Scott B. Henderson and Donovan Yaciuk, is a real gem.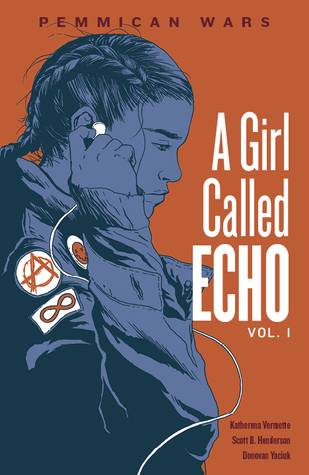 The main character in the series is named Echo. She is Métis, and struggling to adjust to a new foster home and school. As she learns about Métis history in her social studies class, she is transported back in time and witnesses important events. Volume One focuses on the Pemmican War and fur trade in Saskatchewan. Volume Two focuses on the Red River Resistance, as a group of surveyors arrive and are opposed by the Métis. It covers the execution of Thomas Scott and the arrival of armed forces to put down the resistance.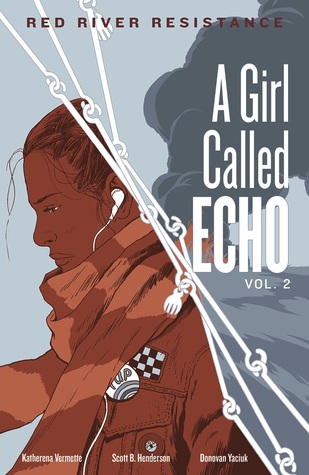 The graphic novels don't delve deeply into historical figures, like Louis Riel, but they don't necessarily need to. Other graphic novels, like Tales from Big Spirit and Chester Brown's Louis Riel Comic-Strip Biography, have already focused on Canadian historical figures in depth. (Indeed, you might recognize Scott B. Henderson's art style from the former. In Echo, his and Yaciuk's realistic depictions bring the history to life.) Instead, Vermette gives an overview of events, particularly focusing on how the Métis community was affected. As Echo experiences events first hand, we are effectively drawn into the history and better appreciate its impact on the everyday people of the time.
The two graphic novels are also special because the main character is Métis and Métis history is given a prominent position. If I feel a connection to the book just because it focuses on my own province, I'm sure the connection would be even more powerful for students who are Métis and see their own lives and histories represented on the page.
The books also offer representaton for students who are in foster care. In the first book, Echo is adjusting to a new foster care placement and school and in the second book we see her struggle with missing her mother. Her journey into the past helps because it connects her to her heritage, and is echoed by her building connections within the Indigenous Student Leadership club at her school. At the same time, the defeat of Riel and the displacement of many Métis at the end of the second volume offers extra emotional impact because of Echo's own feelings of loneliness and dislocation. Students in foster care don't often see themselves and their stories represented in the books they read. I can see Echo and her journey being powerful for them.
The second volume ends as the Métis of Red River leave for communities like Batoche, which suggests a third volume focusing on the Battle of Batoche and the North-West Rebellion (and indeed GoodReads suggests there is one forthcoming). I look forward to a third volume, not only for the continuation of the historic story, but also to see how Echo's present-day story line continues.