Chances are you have heard of Malala Yousafzai, the Pakistani activist who stands up bravely for the right of girls to have an education. I know my classroom has several books devoted to telling Malala's inspiring story. However, if I asked my students to name another story centered on a Paskistani girl (fictional or not), they would probably have some trouble.
This is unfortunate. When the story of an entire country is narrowed down to one person's life, even a courageous and admirable person, we have a limited view of that place, its people, and its struggles. Moreover, there are many stories, in Pakistan and elsewhere, that don't often get told. The voices of the powerless are not always heard. This means when we consider issues like poverty, we have a shallower perspective than if we were more intimately familiar with those living in poverty.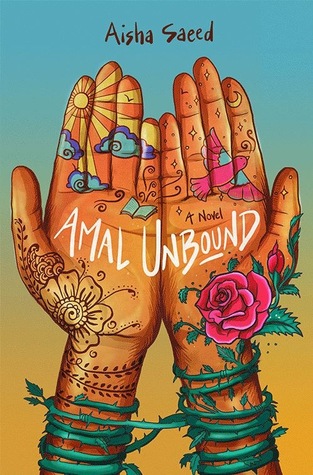 Books like Aisha Saeed's Amal Unbound help give a voice to the voiceless. This book tells the story of Amal, a Pakistani girl who is forced to become an indentured servant of a rich and cruel family. Unable to see her family or exercise other basic freedoms, Amal works to gain her freedom and equality. The novel tells a story that is familiar to millions of people who suffer from indentured servitude. It gives these people a voice, while emphasizing the many unrecognized individuals who take a stand against this system. To expand upper elementary and middle grade students' horizons and teach them a lesson about taking action, this book is highly recommended.