There are a lot of reasons to love I Am Not Starfire, written by Mariko Tamaki and illustrated by Yoshi Yoshitani. The art is fantastic, the characters are sharp, and it is both a superhero story and decidedly not a superhero story. The story treads over territory covered by other coming of age stories, including exploring new relationships while pushing back against parental and societal expectations. While the characters in this graphic novel are familiar to anyone who is aware of the Teen Titans, the coming of age themes feel real and independent of the superpowered setting.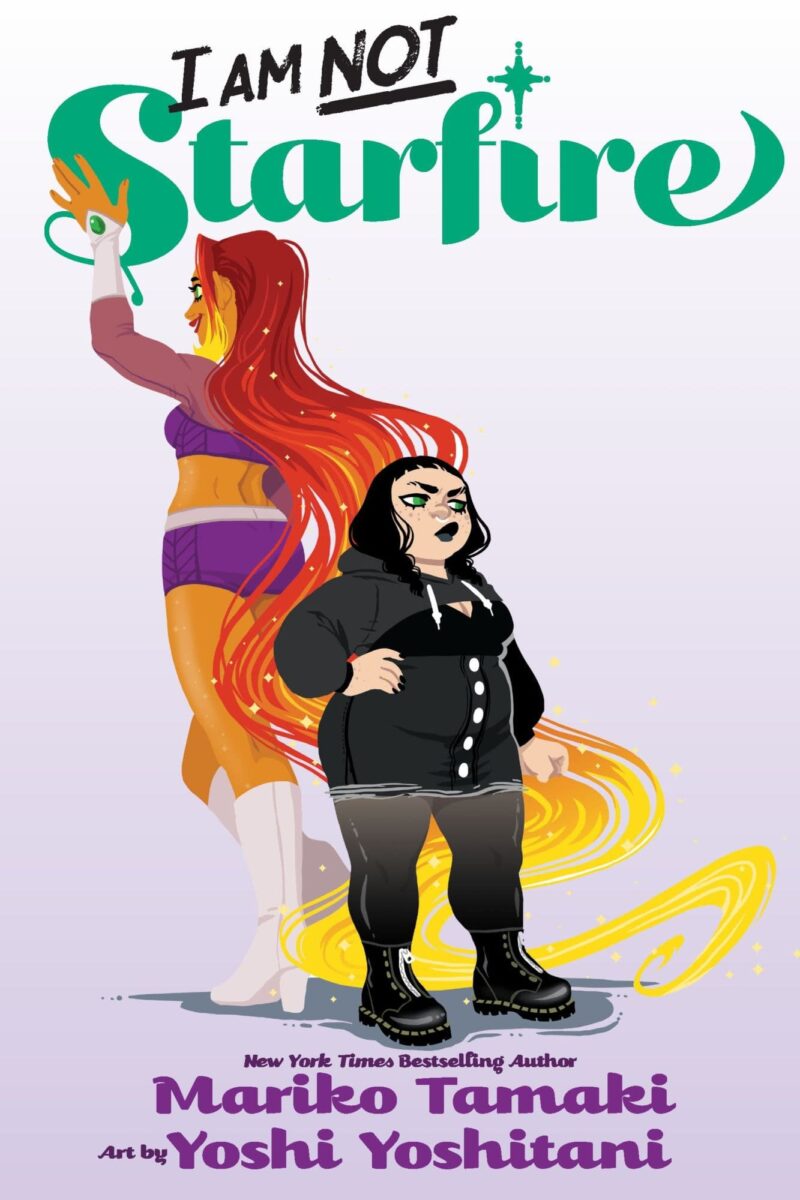 The book is about Mandy, who is the daughter of the famous superhero Starfire. Mandy has no superpowers of her own and is tired of the expectations that come with being Starfire's daughter. She spends her time distancing herself from her mom, while pining for her classmate Claire. After being paired up with Claire for a school project, their relationship deepens, although Mandy's connections to superpowered life put the relationship in jeopardy.
At the core of this book is the mother-daughter relationship between Starfire and Mandy. I can see how teenagers would identify with Mandy's search to carve out her own identity independent of her mother. Admittedly, as an adult I sympathized with Starfire, who navigates the increasing distance in their relationship while trying to protect her daughter. I like this dynamic, since I think it echoes some real mother-daughter relationships. The superhero story that connects with it is a welcome bonus to this tale of identity, family, and independence.