Love, Hate & Other Filters
Love, Hate & Other Filters, by Samira Ahmed, is a coming of age story for young adults. It tells the story of Maya Aziz, a Muslim teenager who is straining against the strict expectations of her parents. Rejecting her mother's attempts at matchmaking and her parents' instructions to attend university nearby, Maya must find a way to enroll in NYU and pursue her dream of filmmaking.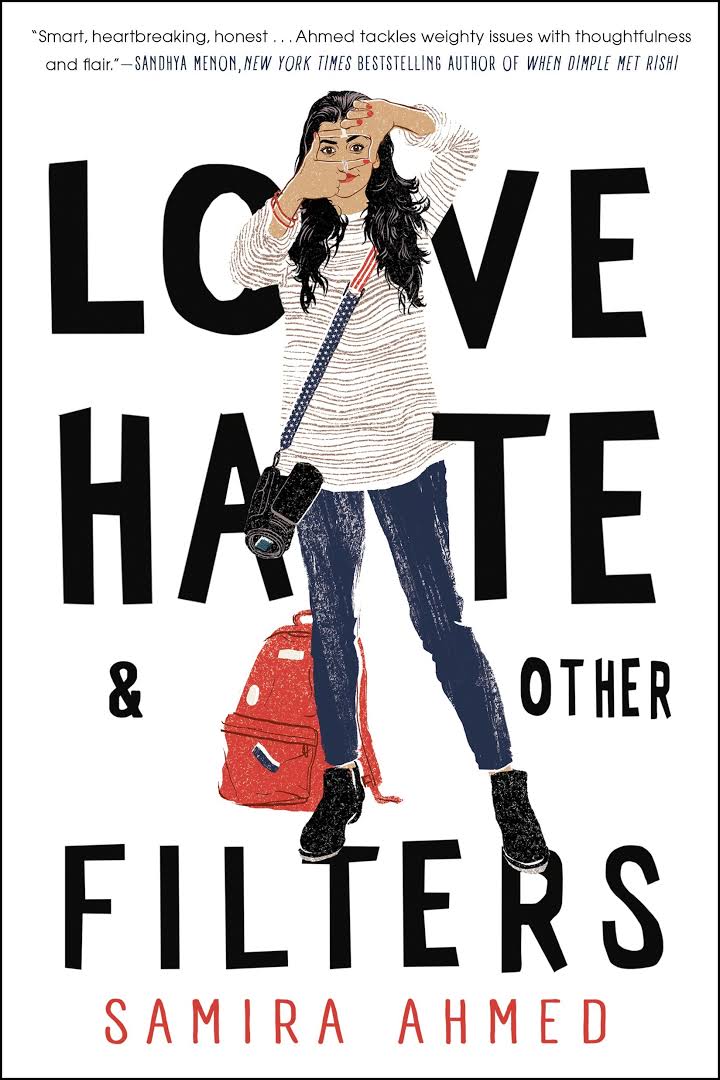 Maya's life is further complicated when a terrorist attack happens elsewhere in her state. When a Muslim is blamed for the attack, Maya and her family face discrimination and danger. Interestingly, Ahmed chooses to include a snippet of the terrorist's life in between each chapter. Readers learn a little about his life and motivations, but must also fill in some blanks about the attacker with their own preconceived notions. It is instructive and leads the reader to significant questions about the role of their own biases and prejudices when interpreting media.
Love, Hate & Other Filters offers significant insights into the nature of hate and how we perceive others. Importantly, it pairs these lessons with the story of a teenager who wants to assert her independence, a relatable situation for most of our students. I can see this book flying off the shelves in high school classrooms.