I help to facilitate my middle school's Gender-Sexuality Alliance. This year, we've decided to pursue different projects that celebrate the 2SLGBTQ+ community. One project we've decided to undertake is to organize a book club that focuses on a book with 2SLGBTQ+ characters. After asking our school librarian to give us a selection of books that could qualify, the students selected The Pants Project, by Cat Clarke. This book focuses on Liv, a transgender boy who knows he is a boy, but has yet to come out to anyone. As Liv starts middle school, he is upset to learn that the school's dress code requires him to wear a skirt. With the help of a friend, he starts the Pants Project, which aims to change this rule.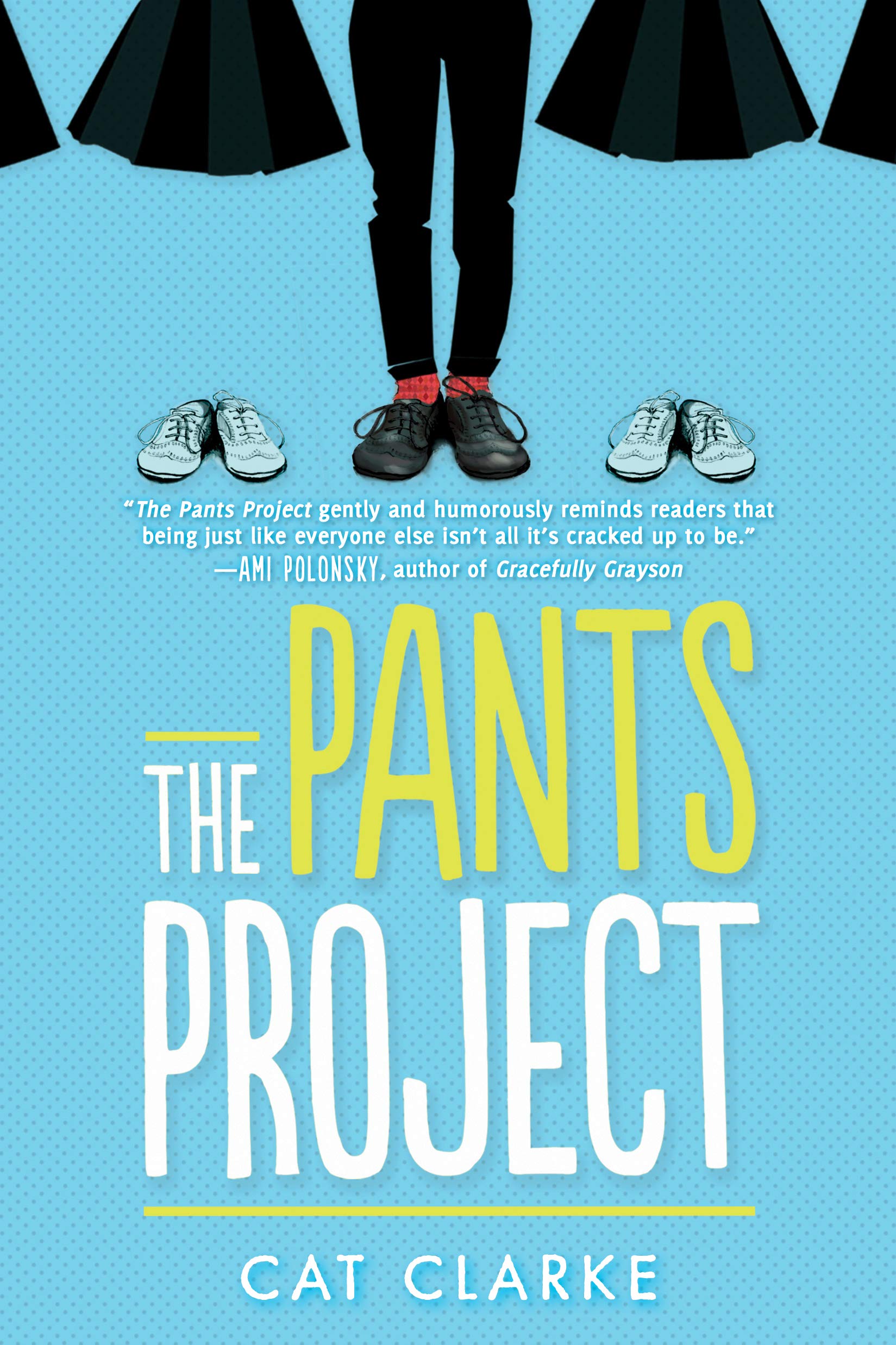 I like this book for many reasons. The book is told from first person, which means we get excellent insights into Liv's experience at the new school. Things are tough, since Liv's best friend Maisie abandons him to be friends with the popular crowd, who bully Liv constantly. They make fun of how he dresses and how he has two moms. Ultimately though, this is a story of friendship and allyship. Liv becomes friends with Jacob, who is quick to support him and defend him from bullies. Jacob becomes an accomplice in Liv's Pants Project, accepts Liv and encourages Liv to make good choices when it comes to the bullies. It is a beautiful friendship and emphasizes the importance of being a good ally.
I enjoyed seeing Liv advocate for himself and use his voice to make positive changes in his school. As the plot unfolds, Liv also gains the confidence to more fully express himself and his identity with those who care about him. I really appreciate the positive and affirming story told in this middle grade book and I'm looking forward to seeing what my students think of it.