The Skin We're In/Policing Black Lives
Counter-stories are important. Counter-storytelling is defined by Solórzano and Yosso as "a method of telling the stories of those people whose experiences are not often told (i.e. those on the margins of society) and a tool for exposing, analyzing, and challenging the majoritarian stories of racial privilege." These stories push back against common narratives that support white supremacy. Canada's common narrative is that we are a multicultural, inclusive nation. We often contrast ourselves with the United States when discussing racism, touting the underground railroad as an example of our moral superiority. However, these narratives fail to acknowledge Canada's own history of racism.
Counter-stories challenge these dominant narratives. For instance, Policing Black Lives: State Violence in Canada from Slavery to the Present, by Robyn Maynard, examines the history of anti-Black racism in Canada. Maynard discusses Canada's history of slavery, something that is generally glossed over in history books, and how it connects to modern day anti-Black attitudes. Moreover, she discusses other topics ranging from the historical to the contemporary, such as immigration, policing, social services and more. Throughout the book, Maynard spends time focusing on members of the Black community who often get overlooked, investigating the added layers of misogyny directed at Black women, as well as violence and discrimination that the Black trans and non-binary communities face.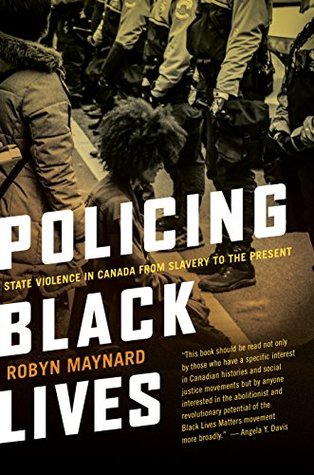 The last chapter is particularly relevant for educators as it covers anti-Black racism in the education system. Maynard writes about the hostility towards Black children in the Canadian school system. This includes a history of segregation in Canadian schools, followed by the streaming of Black students away from gifted and academic programming. The chapter also covers school discipline which disproportionately affects Black students and acts to push Black students out of school altogether. This is a necessary read for teachers to push back against the idea that schools are inherently welcoming places. For many marginalized students and families, schools are hostile environments. Understanding this is a necessary precursor for teachers who want to oppose and dismantle oppressive structures in their context.
The Skin We're In: A Year of Black Resistance and Power, by Desmond Cole, is another book that offers counter-stories about anti-Black racism in Canada. This book veers away from the academic structure of Policing Black Lives, instead offering a narrative approach. It follows a year in the life of journalist and activist Desmond Cole, as he advocates for equity in Toronto and other parts of Canada. Each chapter examines a different instance of racism and/or advocacy, underpinning the resilience of the Black community in opposition to racism.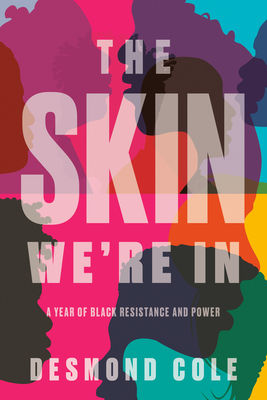 The Skin We're In centers Black stories to help convey the discrimination and barriers Black people face in Canada. A compelling example was the chapter focusing on School Resource Officers (SRO's) and the advocacy against their use in the Toronto District School Board (TDSB). What struck me was the intense opposition officials had to discontinuing the program, choosing to ignore the voices of Black students and families who feel unsafe because of SRO's. It is a solid reminder that Black voices need to be centered when making decisions in schools, and that SRO's in our own community deserve a critical eye.
Both of these books are important reads for teachers. Policing Black Lives is detailed in its analysis, giving teachers a better understanding of anti-Black racism in Canada's history and today. The Skin We're In focuses on contemporary anti-Black racism and advocacy against it. Various chapters of the latter would offer excellent read aloud opportunities for upper middle years students, and it is highly recommended for high school students.