On the Come Up is Angie Thomas's follow up to the hugely successful The Hate U Give. It tells the story of sixteen-year old Bri, an aspiring rapper who aims to make it big and solve her family's financial troubles. Early in the story, Bri is slammed to the ground and handcuffed by the security guards at her school, who are known for targeting students of colour. This inspires her to release a song about her unjust treatment, which is taken out of context and begins to take on a life of its own.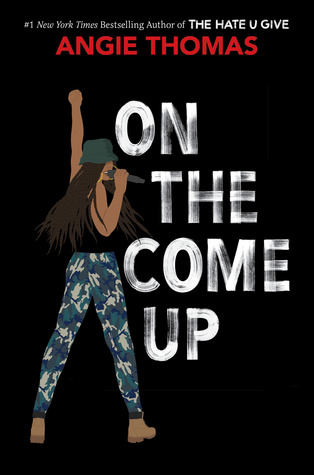 This novel offers an excellent window into what it is like for students dealing with institutional racism and issues like poverty. At her school, Bri is treated differently from her white classmates, frequently disciplined for offenses that would be ignored from other students. Her school seems more intent on catering to its more privileged clientele than protecting the safety of their students of colour. On top of that, Bri's family is struggling and her mother must make hard choices when it comes to paying electricity bills or buying food. Bri feels responsible for fixing her family's problems, and the weight of this leads her into dangerous territory.
On the Come Up is a good addition to a high school classroom, and probably to many middle years classes (although you may want to forewarn students that there is some swearing). If you have students who are fans of hip hop, this may be up their alley. I particularly enjoyed the sections where Bri rap battles, since it shows how the character comes up with her rhymes on the fly. There is definitely potential here for an English teacher wanting to make poetry more relevant to students or for a teacher who would like to discuss institutional racism.