The Ghost Collector, by Allison Mills, is a middle grade book about loss, grief, and letting go. The main character Shelly and her grandmother have the power to collect ghosts and set them free on the path to their afterlife. When tragedy strikes her family, Shelly learns valuable lessons about the importance of letting go and truly grieving.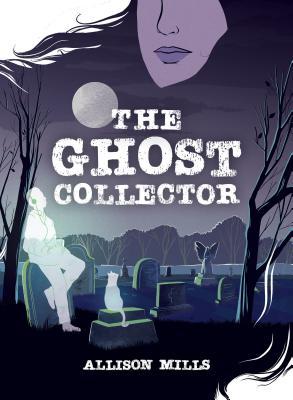 For this book, Allison Mills, an author of Ililiw, Cree and settler Canadian descent, drew from her own family's stories of her great grandmother, who was known to find people who had gone missing. Drawing from this family history, Mills created a story she would have liked to read when she was growing up, avoiding white saviour narratives that were too common in books from her childhood. She wanted "stories about Cree kids living in a contemporary world that's still touched by magic.". The Ghost Collector does this by building an engaging story around Shelly and her family.
The Ghost Collector is a story about loss and grief, as an Indigenous family copes with a tragedy. This is not an uncommon theme in books featuring Indigenous characters. For instance, other stories deal with themes of grief relating to missing and murdered Indigenous women. Focusing on MMIWG is vital, but these shouldn't be the only stories where Indigenous girls see themselves. The Ghost Collector tells a story about loss due to a tragic accident, allowing it to explore grief without the added trauma of violence. Note that the book does not turn a blind eye to racism and structural oppression. These factors are present, based on how white characters interact with Shelly and her grandmother. However, Shelly's reaction to tragedy is the main focus of the book.
Helping students learn how to process grief is important. The Ghost Collector shows how difficult it is to let go of loved ones we have lost and how it is possible to continue living while holding onto those memories.