Popular Graphic Novels with 2SLGBTQ+ Characters
In the past few months, my students have become entranced with the Heartstopper series. They have binged the Netflix series, read through the webcomic online, and devoured the copy of Volume One that is in our classroom library. They have convinced their parents to buy them copies and asked the school librarian to add copies for next year. Tomorrow, I'll bring Volume Two to school (which I ordered weeks ago and was on back-order), and I expect that they will be very excited.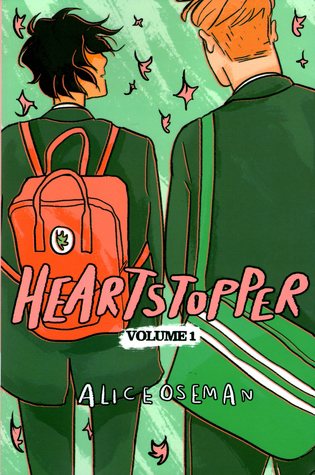 Heartstopper, by Alice Oseman, is a heartwarming read. In Volume One, Charlie, a gay teen, and Nick become friends and slowly fall for each other. In Volume Two, Nick realizes that he is bisexual and the two become boyfriends. The story focuses on their relationship and how they support each other, as well as exploring the impact of homophobia. It is a sweet story and I can understand how it has caught students' attention.
Graphic novels like Heartstopper often catch students' attention, particularly ones that have 2SLGBTQ+ characters. There is power in seeing yourself represented on the page, particularly in a visual medium. There is also power in reading a story that offers a window into another's world. Graphic novels have successfully explored topics surrounding identity, rights, acceptance, and love for years now. Below are some examples of graphic novels with 2SLGBTQ+ characters that have captured my students' attention over the years.