Rainbow and Pride Picture Books
This blog has recommended a number of books that include LGBTQ characters, particularly books geared for middle years students. For students who are LGBTQ, who are questioning, or who have LGBTQ family members, it is important to see themselves reflected in stories. More generally, all students should read about LGBTQ characters in order to promote a more inclusive society. These are messages that are important for our youngest readers too. Happily, more picture books are being published that include LGBTQ characters and themes for toddlers, preschoolers and school age children. Here are some joyful examples that focus on the rainbow flag, an important symbol of pride.
Pride Colors, by Canadian author Robin Stevenson - This sweet board book is a wonderful addition to a toddler's library. Each page features beautiful photographs of children that will capture a little one's attention (I know my baby was fascinated looking at the other kids). The book goes through the colours of the pride flag, offering gentle rhymes with inclusive and loving messages. Photos promote the idea of diverse families, including photos of children with same-sex parents. As well, the book ends with an explanation of the meaning of each colour in the rainbow flag.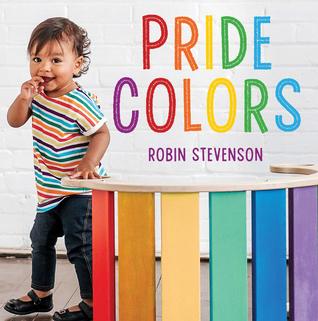 Our Rainbow, by Little Bee Books in partnership with GLAAD - Our Rainbow is another good board book for preschoolers to teach about the colours of the pride flag. Each page represents a colour and is illustrated by a different artist, making for some beautiful art. The book connects strongly to themes of kindness.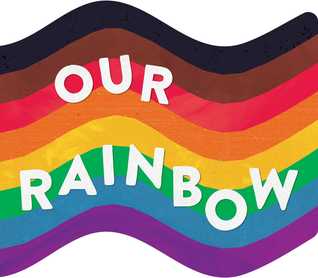 This Day in June, by Gayle E. Pitman and illustrated by Kristyna Litten - This Day in June celebrates pride parades. Joyful illustrations hint at different elements of LGBTQ history, and a reading guide at the end of the book provides more information. As well, the book ends with a note to parents and caregivers who want help talking with their kids about sexual orientation or gender variance in order to normalize LGBTQ identities and promote respect and understanding. Advice geared to different age levels is provided.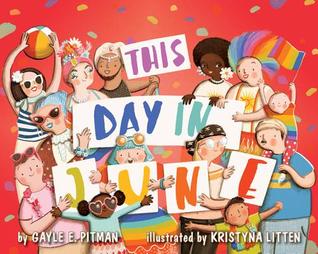 Pride Puppy! by Robin Stevenson and illustrated by Julie McLaughlin - Pride Puppy! is an alphabet book that tells the story of a runaway puppy at a pride parade. Before the main character and her moms are reunited with their puppy, the reader gets to see different parts of the celebration. At the end of the book, kids are given a list of alphabet words to find on different pages, ensuring that they can go back and appreciate the vibrant illustrations. The author and illustrator include nods to the history of Pride in the images, which can prompt further discussion with kids.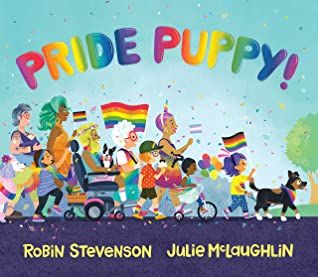 Pride: The Story of Harvey Milk and the Rainbow Flag, written by Rob Sanders and illustrated by Steven Salerno - This picture book tells the story of Harvey Milk, social rights activist and the first openly gay man to be elected in California. It also focuses on the pride flag, including its origins, as well as what the flag means today. In focusing on Harvey Milk and the flag, the book provides a story of equality, pride, hope and love for elementary aged children.